Snorkeling & Scuba Diving
Private Combo
Snorkeling & motu lunch
On the morning, your private boat will come to your place to take you for an unforgettable day on the world-famous lagoon of Bora Bora.
Embark on your own private outrigger, with a local guide, to discover the marine life of French Polynesia.
For the first half of your day, snorkel among the rays, explore colorful coral garden, and finally, swim among the sharks. A true and authentic Polynesian experience.
- Then, go to our private motu (islet) and enjoy an amazing Polynesian meal and a relaxing time on the beach.
Thanks to our partnership with the Eleuthera Bora Diving Center, enjoy scuba diving in Bora Bora at an attractive price, whether you are a beginner or certified! In addition to an outing on the water, why not enjoy an outing underwater?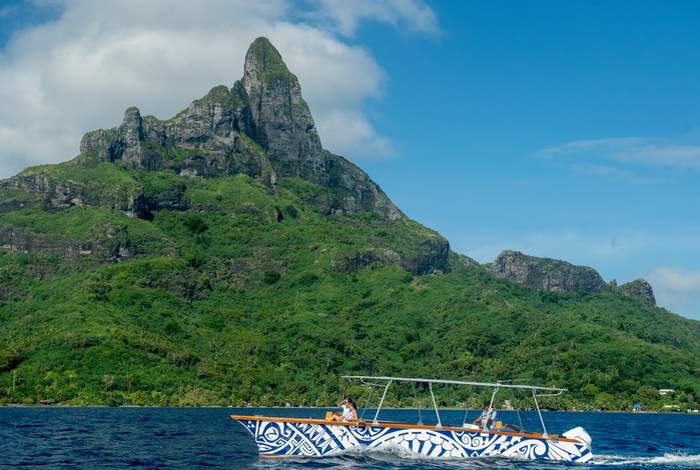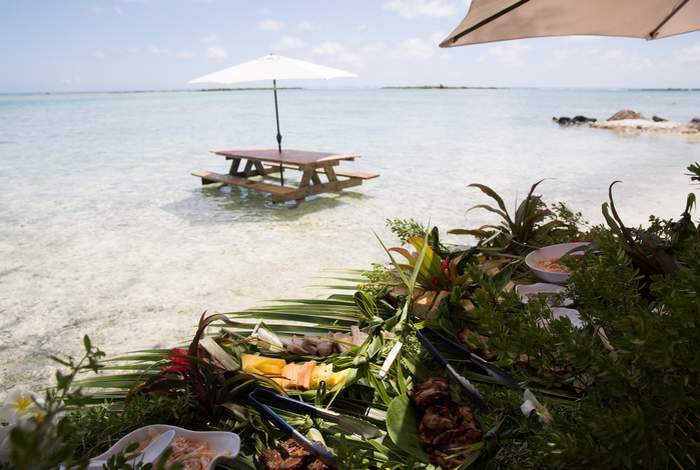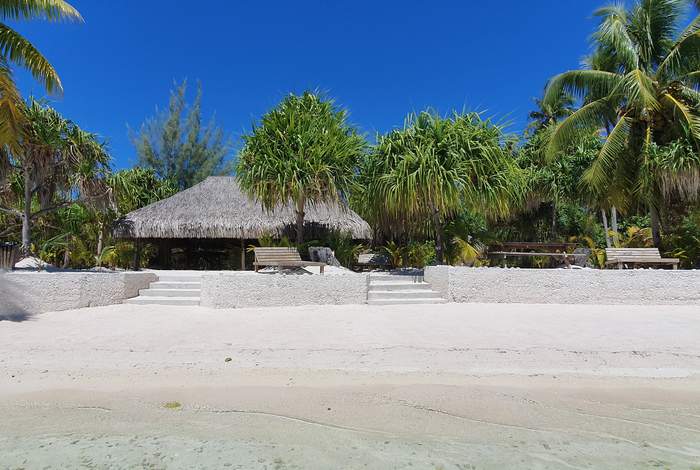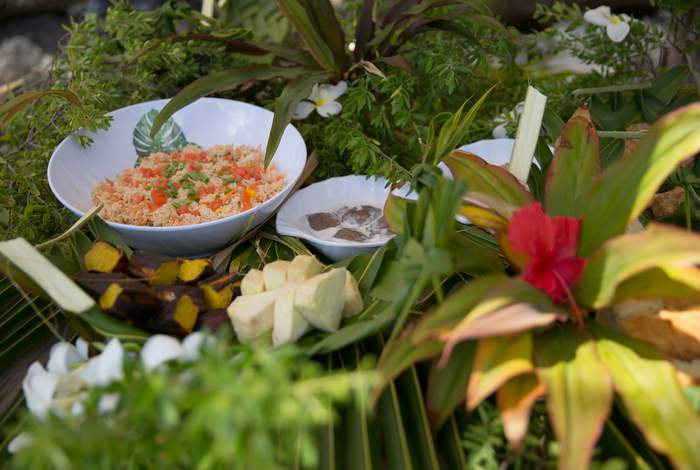 Scuba Diving
After your meal, your private diving boat, with a captain and an instructor, will come to pick you up and take care of you for the rest of the day.
You will be supervised by a professional guide, who will take you for a dive in the most beautiful lagoon in the world. Whatever your level and your experience, come and discover the beauty of Polynesian waters.
If it is your first dive, the maximum depth will be 6 meters, for a duration of about 30 minutes.
Your instructor can dive with 2 beginners maximum.
If you are already used to diving, then you can enjoy an excursion adapted to your level.
Your instructor can dive with 5 certified divers maximum.
Select how many divers will participate, and their diving level, so we can adapt the number of instructors.
After your dive, your captain will take you back to your place.