Tahitian Oven Lunch
Luxury Signature Tour
Snorkeling Lagoon Tour
The most authentic Polynesian day ever:
Come to experience an extraordinary day aboard our luxury outrigger.
Your captain will come to pick you up where you stay, so you can leave for an unforgettable day on the lagoon of Bora Bora.
Let yourself be carried away by a professional snorkeling guide, who will make you discover all the marine wonders of our lagoon.
First, feel the extraordinary sensation of being in contact with the stingrays, as this majestic animal is very tactile and playful.
Then, swim in the middle of the most beautiful coral gardens there is on earth. The flora and fauna are rich and varied, so you will have the chance to swim in the middle of magnificent species of fish.
And to finish an amazing morning, dare to swim among peaceful sharks.
These kings of the sea will fascinate you, and make you forget everything you think you know about them.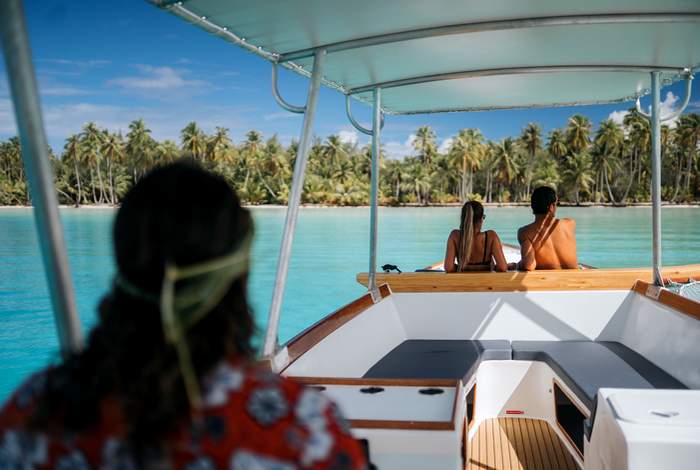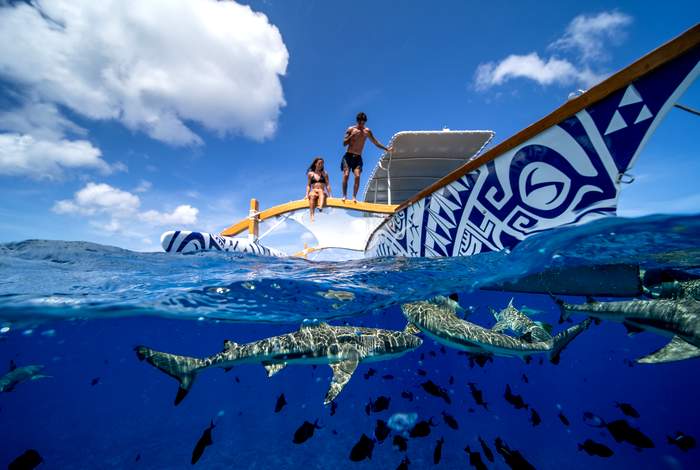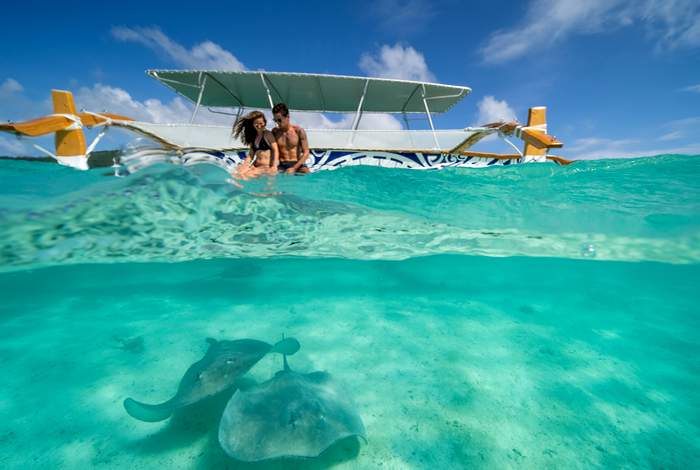 Tahitian Oven Lunch
After this crazy first half of the day, your local guide will take you to a private island, where you will live a true and authentic Polynesian meal experience – The Tahitian Oven.
More than what you will have to eat, it is all the traditional ritual that will make you travel through time. Feel the unique culture of our ancestors by eating as they did in the past.
Then, relax on the motu and enjoy the silence of Bora Bora. At the end of the day, your guide will take you back to your place.
• Vegetables
• Coconut milk raw fish salad
• Potato gratin
• Chicken Fafa
• Lagoon fish
• Po'e (banana, taro, manioc)
• Coconut cake
We will complement your meal with red and white wine, local beers, Champagne and soft drinks