Snorkeling & Lunch
Full Day Private Tour
An exceptional day
How about an epic journey in optimum privacy on one of the most beautiful lagoons in the world?
Throughout this voyage in unspoilt surroundings, you will be able to "tune" the tour to your taste with a personal guide who will show you Bora Bora's marine biodiversity. Our team of certified guides will give you all the attention you need and will know when some privacy is preferred. A moment of pure relaxation, discoveries and sharing during which you will learn a lot about Bora Bora, its fauna, its culture and its traditions.
To start with, you will embark in the morning from your hotel in one of our spacious and comfortable motorized outriggers, and you will be taken to three different places each one more incredible than the previous one, accompanied by the joyful notes of a ukulele or a local drum. The waters of Bora Bora's lagoon are so clear that with just a snorkel, mask and fins you can be witness to the activities of the many different fish species.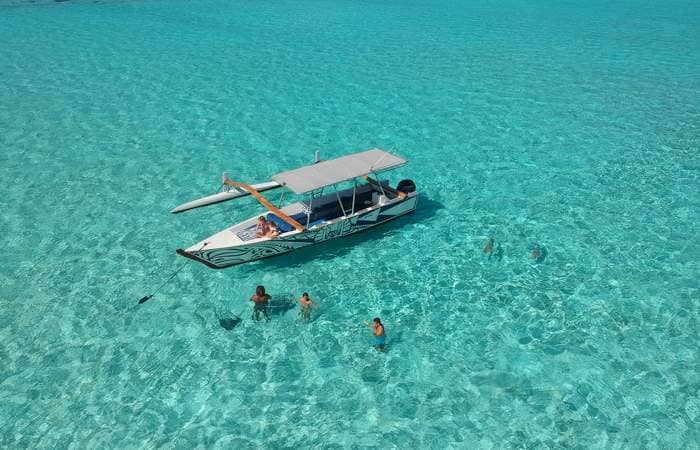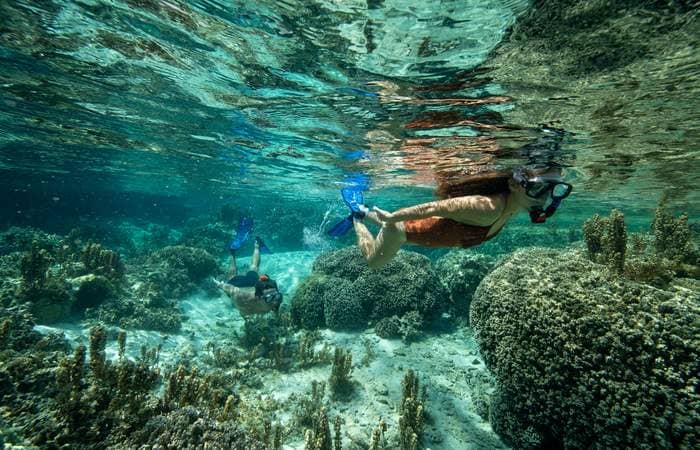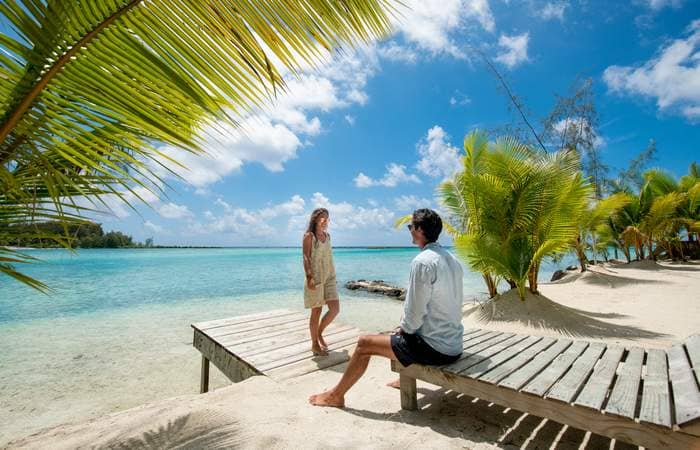 The wonders of the lagoon
Your adventure will begin in the pristine waters of the lagoon: you will snorkel in the most beautiful coral garden of the island surrounded by hundreds of tropical and colorful fishes swirling around with curiosity and playfulness.
Then you will hop in shallow crystal-clear water to be a spectator to the beautiful sting rays that will swim close to you in an elegant ballet.
And finally, you will meet the most impressive inhabitant which peacefully fill our deep waters for you will swim amidst black tips and lemon sharks.
But still, you can opt for watching their frantic danse comfortably seated in the boat. In both cases our guides will make sure you have the most thrilling experience.
Don't forget to take your camera to capture these truly spectacular moments !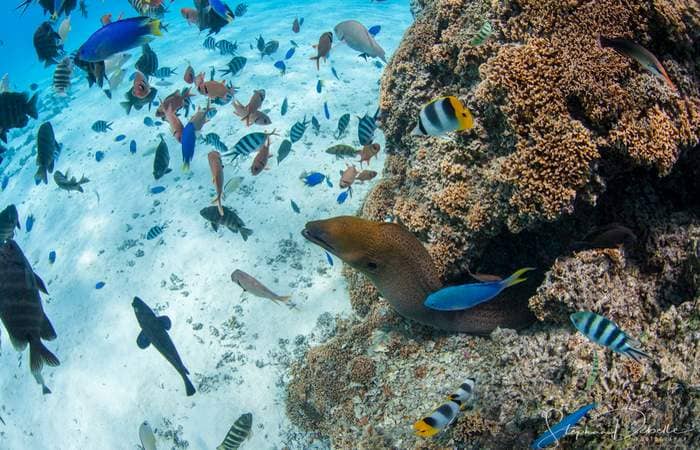 Traditional lunch
Right after this snorkeling experience, when the sun is at its highest point, you will gently be cruised to the idyllic setting of our private "motu" (local word for islet) where a Polynesian buffet composed of delicious local dishes will be served.
We will complement your meal with red and white wine, local beer and soft drinks.
You will enjoy this tasty lunch with your feet in the water surrounded by colorful fishes.
After lunch you will have time to relax on sun chairs, swim around or go for a walk on our cute "motu" located close to the reef where the quiet turquoise waters of the lagoon overhung by the majestic Otemanu mountain meet the beautiful untamed Pacific Ocean.
After traditional entertainments performed by your guide, such as the "coconut show" or the "pareo show", you will be cruised back to your accommodation.
• Rice salad
• Local vegetables (taro, sweet potatoes , banana fe'i)
• Grilled fish of the day, chicken and beef
• Raw tuna fish salad with vegetables, coconut milk and lime
• Fresh fruits
• Banana po'e (fruit pudding)
• Ipo
We will complement your meal with red and white wine, local beers and soft drinks