Private Sunset & Motu Dinner
Romantic Experience
Dream Experience
Indulge yourself in a paradisiacal setting offering optimal privacy during your stay in Bora Bora and live a dream romantic experience!
You will start your evening with a romantic sunset cruise punctuated by the waves and bathed in the last warm lights of the sun while savoring a local punch, a traditional beer or a fruit juice.
This private sunset cruise followed by an intimate beach dinner at our lovely secluded motu, lit by torches and the moon, is an absolute must!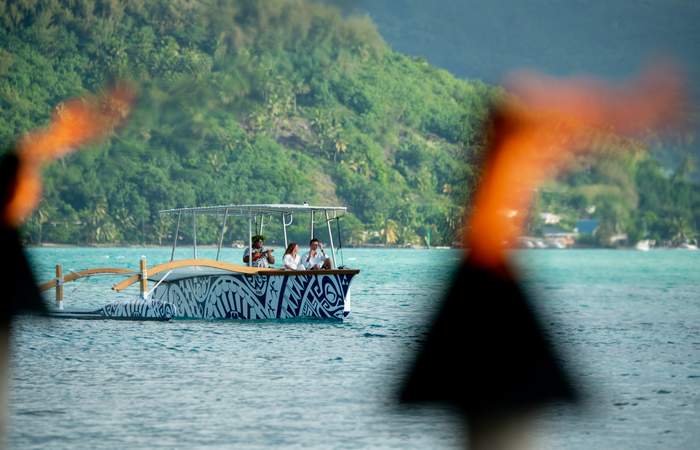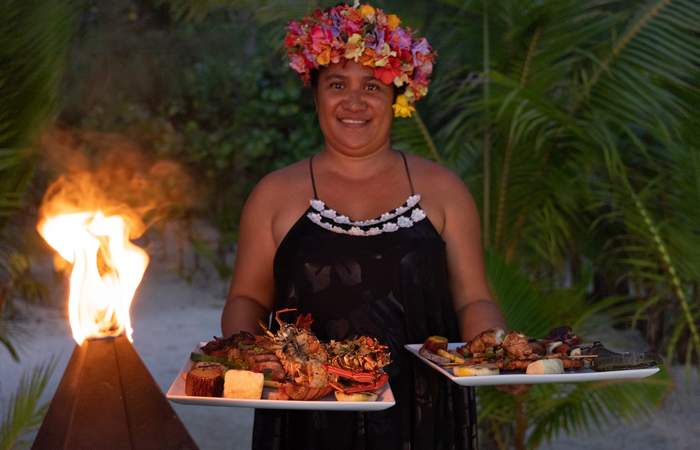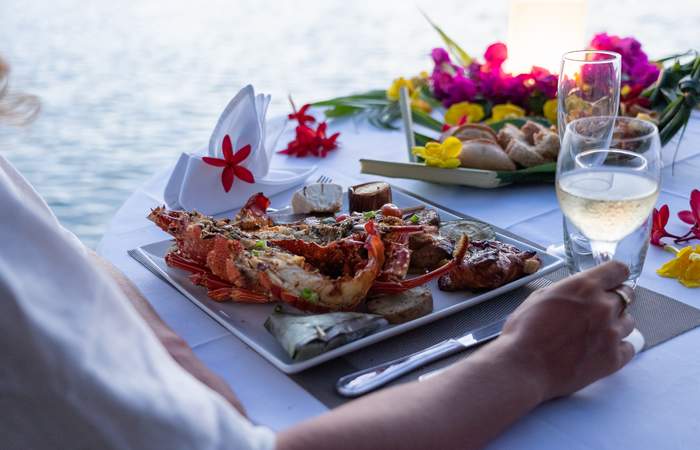 The sun is setting
The start of the evening will consist of a romantic cruise by "Teavanui" pass, lulled by the sound of the waves and the melodic notes of a ukulele and bathed in the last lights of the sunset.
To accompany this privileged moment, you will be offered a traditional rum punch, beer or fruit juice.
Throughout the cruise, you will benefit from the services of one of our very experienced guides who will be looking to your needs and comfort while allowing you the privacy you require.
Indeed, with a drink in your hand, watching the sun slowly sinking into the ocean, you will feel truly alone in a magic setting, amidst the lagoon and the stars.
Once the last fires from the sky gone, you will gently be led toward our private motu and set up in our little piece of paradise.
* Lobster dinner (depends on season)
* Tahitian dinner
The dinner will be sided by a bottle of Champagne, red or white wine, beer, fruit juice, soft drinks and water.
During this romantic dinner you and your partner will taste and move along an evening full of the magic of our island, cradled by the melody of mother nature and the notes of a traditional ukulele.