Lagoon & Snorkeling
Half Day Group Tour
Snorkeling experience
You needn't dive into deep waters to experience the wonders of the world-famous lagoon of Bora bora!
Just embark in one of our unique traditional motorized outriggers for our half day snorkeling tour and you will be able to explore all the treasures our turquoise lagoon has to offer from sting rays to sharks and innumerable species of colorful tropical fishes.
Your snorkeling adventure will take you to 3 different spots in 4 hours around Bora Bora.
Our tours are accessible to everyone, beginners, experienced swimmers and all nature lovers.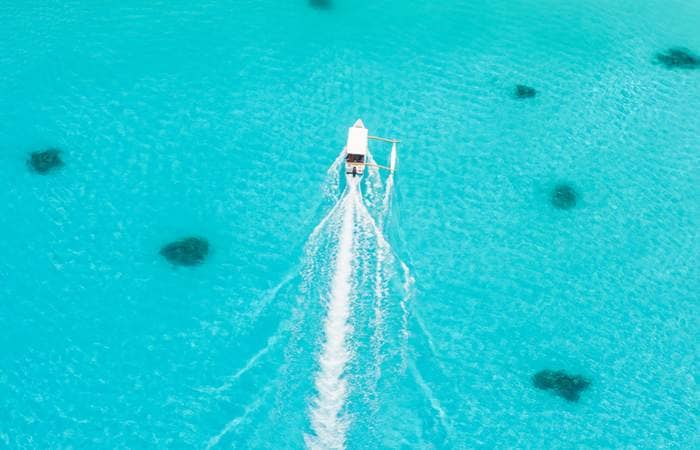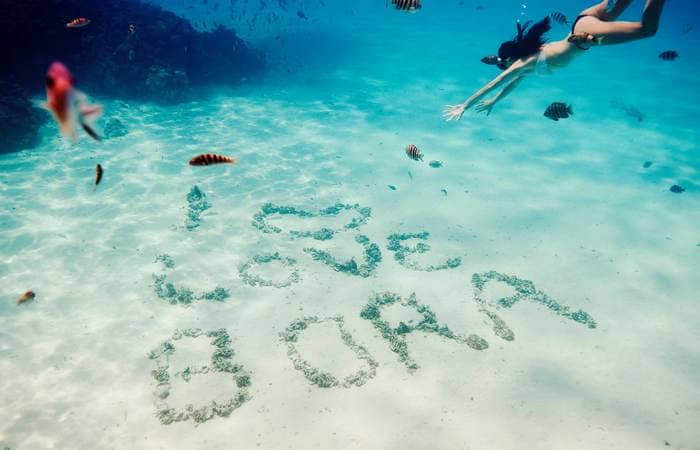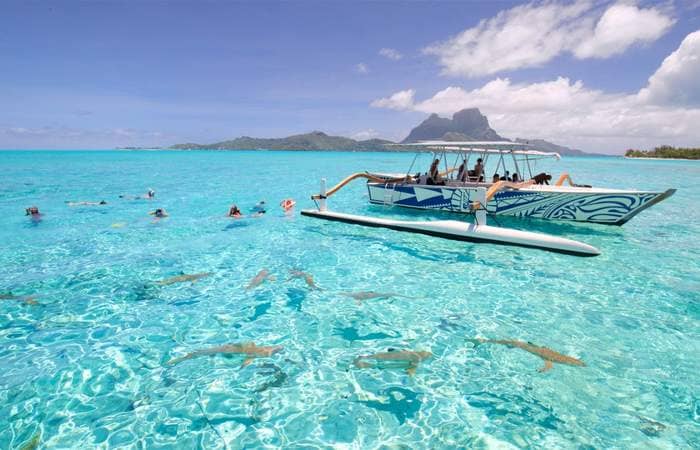 Stingrays and Coral garden
For your first stop, you will meet the elegant majestic stingrays in the pristine water of the lagoon.
These gracious creatures are very curious and friendly so you will literally be in contact with them and experience a thoroughly privileged moment in their company.
Our certified guide will always stay close to you in the shallow water, giving assistance if required, and always with respect for this natural unspoilt environment and its inhabitants.
During your second stop, you will hop in the crystal-clear waters with your guide to explore the underwater bountiful life of one of the most preserved coral gardens of our lagoon.
You will swim amidst myriads of tropical colorful fishes that will swirl around you in an exceptional natural aquarium.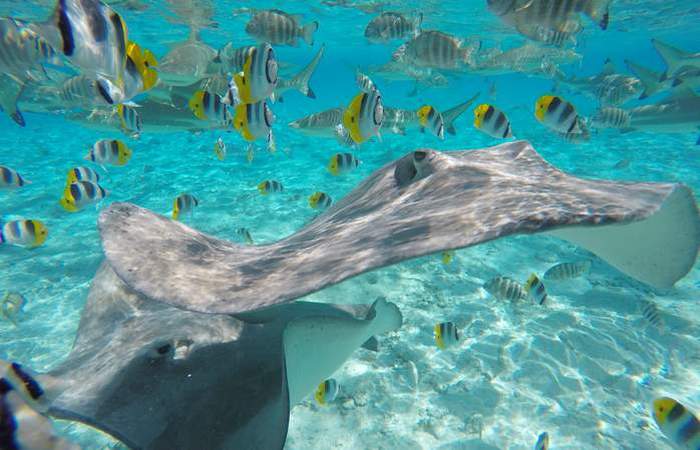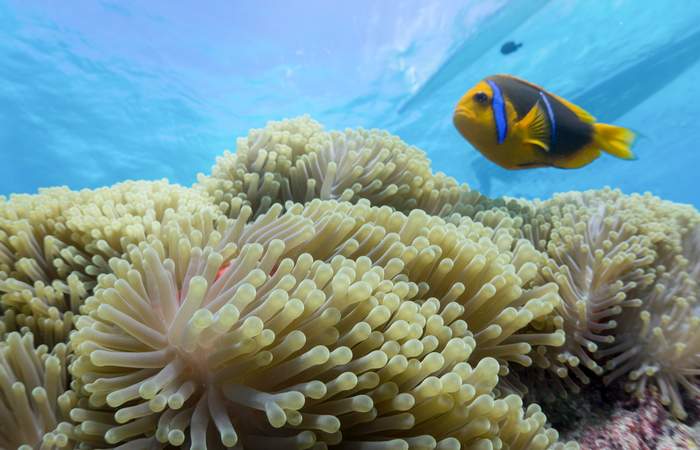 Sharks explorer
And last but not least, on your third stop you will meet the masters of Bora Bora's waters: the black tips and the lemon sharks.
For a truly memorable and exciting experience you can opt to swim with them.
Your guide will remain with you to make sure you are comfortable.
This experience will change the way you see those magnificent big fishes for ever and you will understand why, far from being the predators depicted in mainstream culture, these shy and curious creatures are considered in French Polynesia as everyday life's companions.
Or you can choose to remain comfortably seated onboard and enjoy this spectacular moment from the boat.
In both cases don't forget to keep your camera close!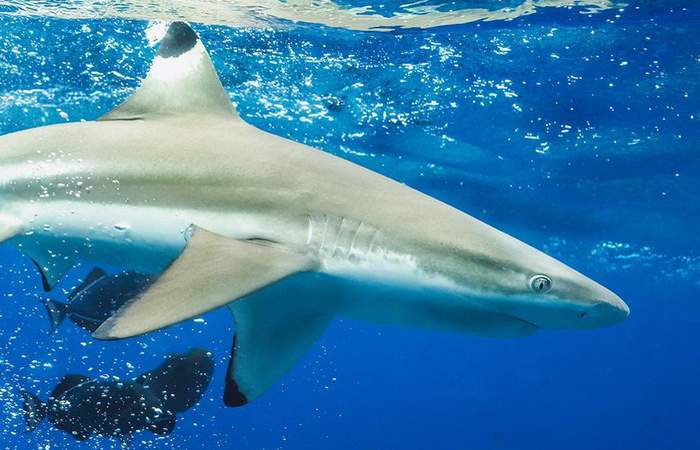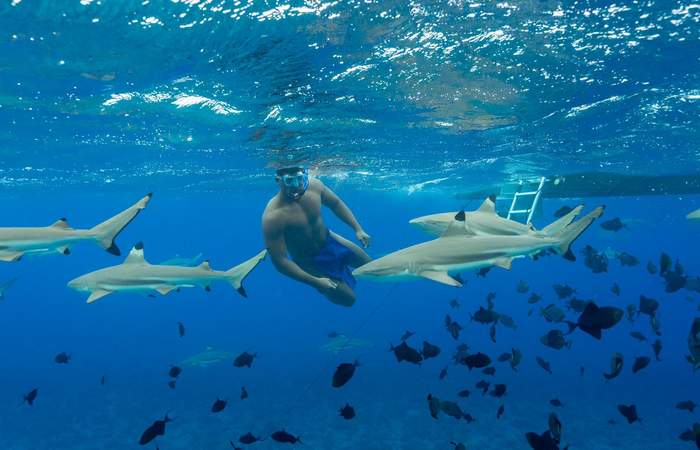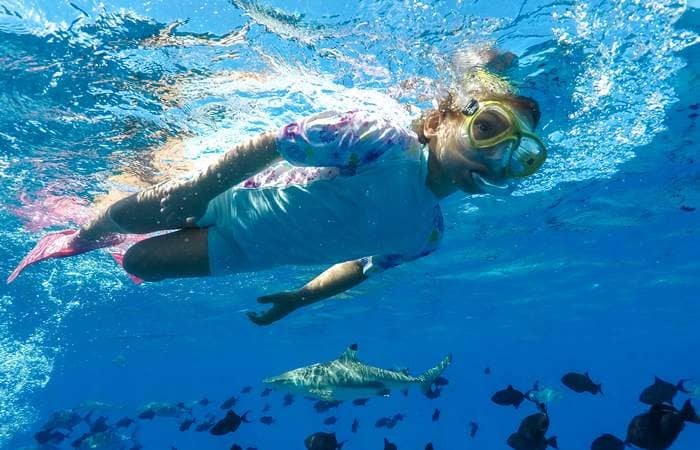 Sandband break
After these 3 snorkeling stops filled with emotions and discoveries, you will be taken to a wonderful relaxing sandband where delicious handmade coconut bread and fresh fruits will be served.
You will be able to enjoy them either on board or in the shallow warm waters of the lagoon while admiring the magnificent stunning view of Mount Otemanu.

We provide all our guests with full snorkeling equipment (mask, snorkel and fins), life jackets, beach towels and soft drinks (fruit juices, water, and sodas). Just bring your sunscreen lotion, your sunglasses, a hat and a camera !