Snorkeling & Lunch
Full Day Group Tour
Lagoon snorkeling
You will start your day by snorkeling to meet the charmingly curious and playful stingrays in warm shallow water on the lagoon, followed by a stop through one of the most preserved coral gardens of the island.
On site, you will undergo a swim like no other, surrounded by hundreds of tropical and colorful fishes fluttering around you.
And finally, to top it all off, the long-awaited moment: a high in emotion immersion with the powerful and graceful sharks, unless you prefer to watch their lively dance from the boat.
Our guides are all natives from French Polynesia. They will share with you their love and passion for their land, history, and culture.
They are also excellent musicians and you will cruise our beautiful lagoon lulled by the sound of a Polynesian ukulele or "pahu" (the traditional drum), always accompanied by the natural "joie de vivre" of the local people.
In all cases they will assist you if needed and they will take care of your comfort and safety either on board or in the water.
Make sure to keep your camera close to capture these everlasting spectacular memories!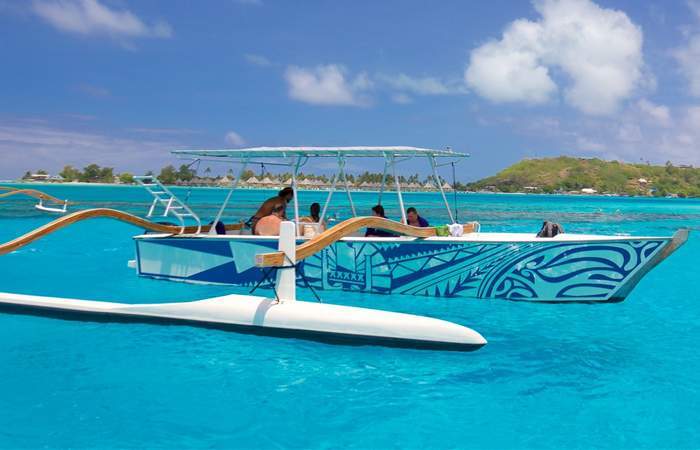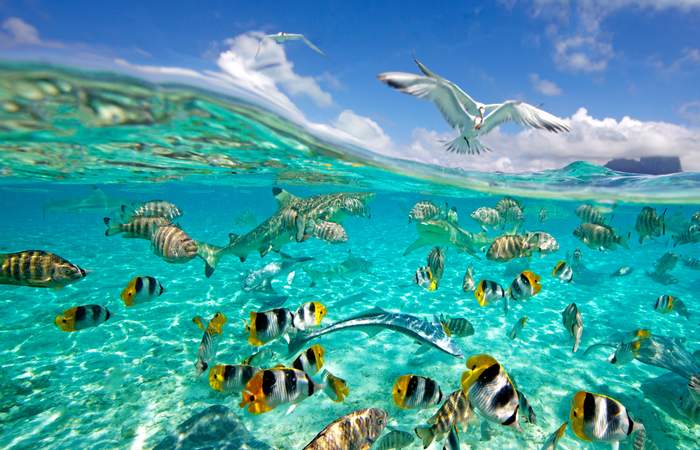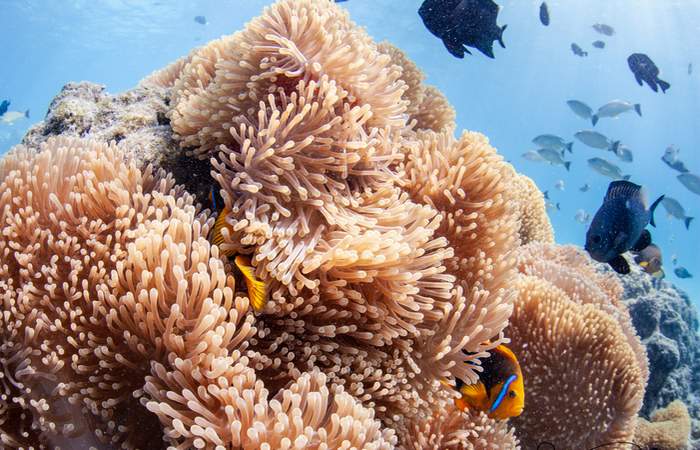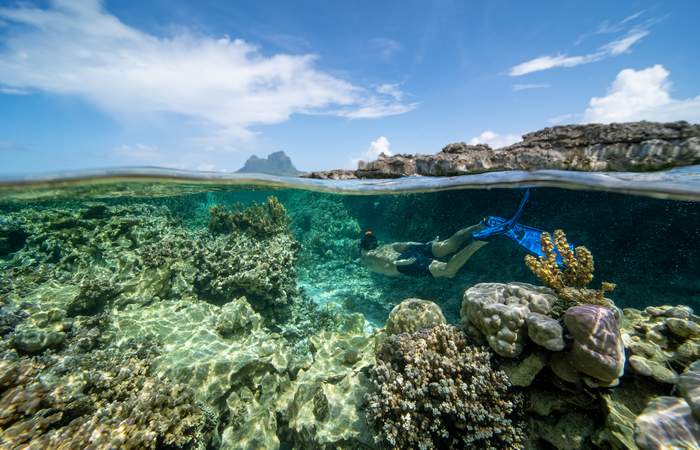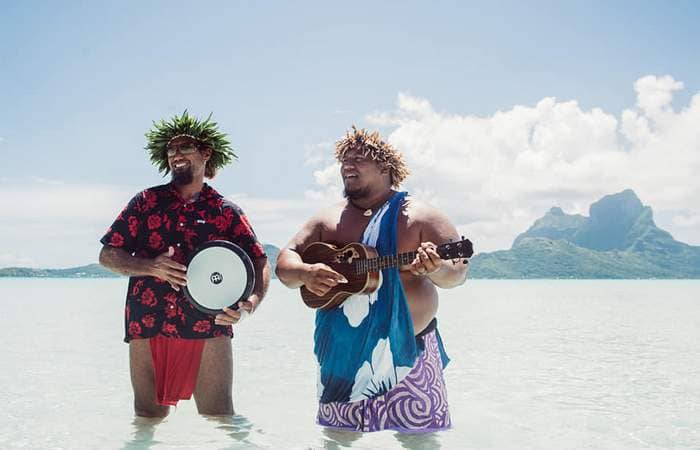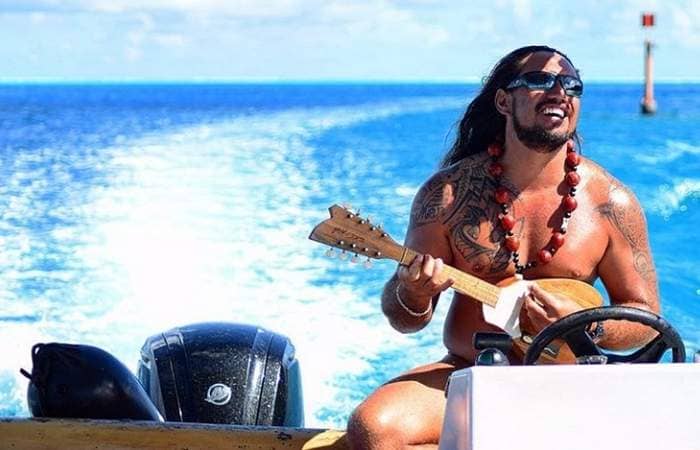 Traditional motu lunch
After 4 hours full of thrilling discoveries, you will slowly cruise to our "motu" (local word for islet) where a delicious buffet composed of local dishes will be served.
With our tables set up in the crystal-clear waters of our lagoon, you will enjoy a tasty local lunch while admiring the fascinating Otemanu mountain on one side with the immensity of the Pacific Ocean on the other…
A perfect moment to relax, enjoy the rhythm of the island and simply forget about time…
While resting on the motu, our guides will perform different shows known as the "coconut show", "pareo show" or "the palm leaf plate workshop" to introduce you to local traditions. After the entertaining and instructive activities, you will have time to swim around, relax on a sun chair or walk around before heading back to your accommodation.
• Rice salad
• Local vegetables (taro, sweet potatoes , banana fe'i)
• Grilled fish of the day, chicken and beef
• Raw tuna fish salad with vegetables, coconut milk and lime
• Fresh fruits
• Banana po'e (fruit pudding)
• Ipo